Bondage Fan is pleased to bring you another issue of Tongue of Diplomacy, featuring more sexy spies finding themselves all tied up (and gagged, and blindfolded, and…) in fiendish international conspiracies!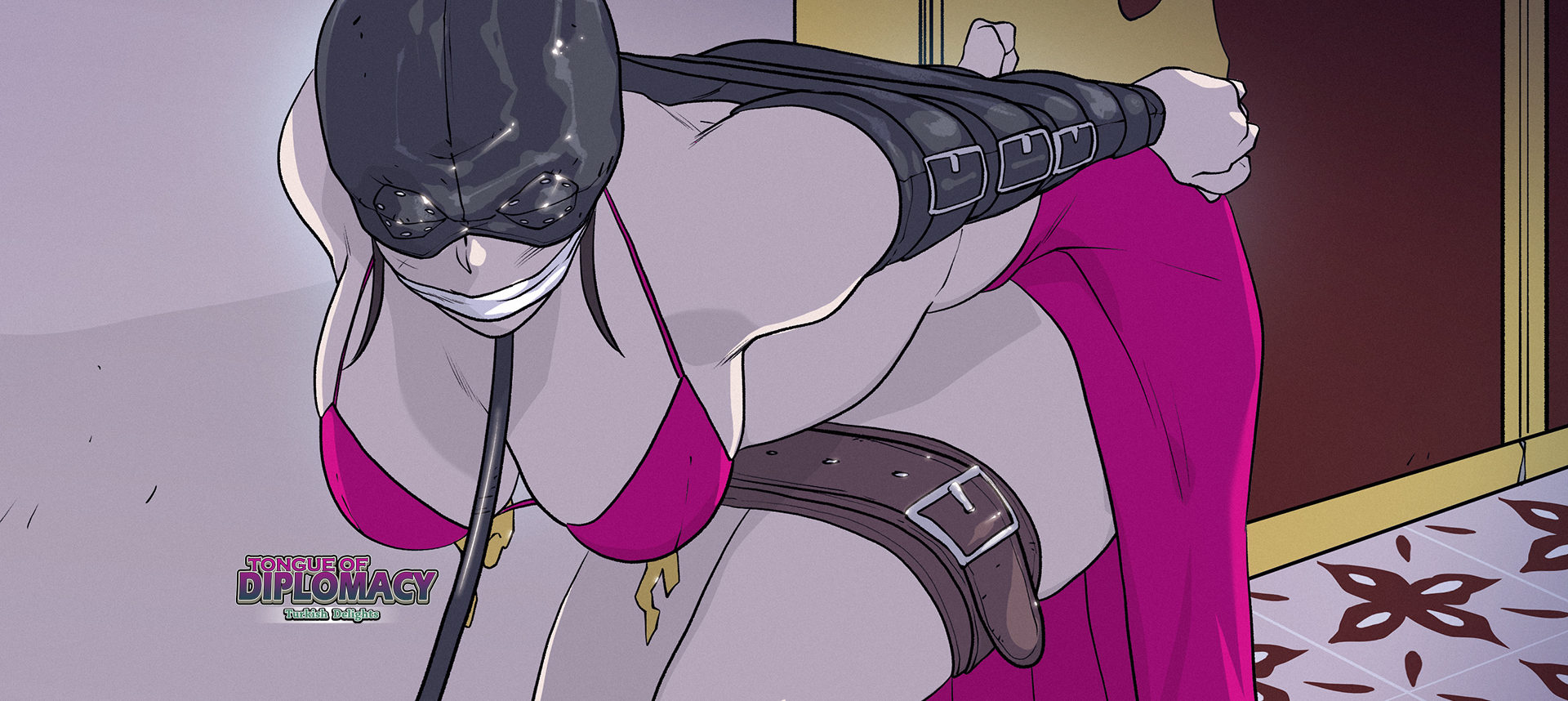 Synopsis: Bernadette de Rieux, special agent on the French Queen's secret service, heads to Istanbul, the luxurious capital of the Ottoman Empire, to rescue a fellow spy. Time is of the essence as dark forces aim to ruin relations between the two nations! Will Bernadette stop their evil plot… or will she disappear without a trace, just like her predecessor?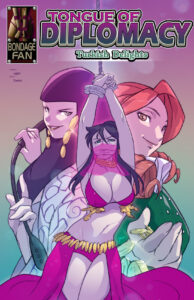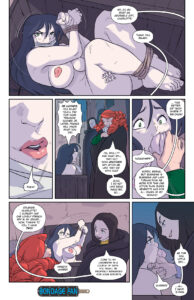 Written By: Ugiel
Artwork By: Exemi
Tags: bondage, bdsm, ballgag, gag, blindfold, rope bondage, chain bondage, dominated domme, torture, peril, non-consensual, damsel in distress, revenge bondage, period piece, renaissance, f/f
Pages: 15 + 1 cover
Issue Release Date: December 26th, 2022
Series Link: Tongue of Diplomacy
Download this comic and all of the others in our catalog with a single 1-month membership to bondagefan.com!
ALSO: