Return to the Old West for more girl-on-girl action from rope-loving vigilante The Lariat! She's in pursuit of the villainous Lil, who's out for revenge… but has targeted an innocent woman and her husband!
First, however, the Lariat runs afoul of a trap laid by a vicious gang – can she turn the tables, or will she be all tied up?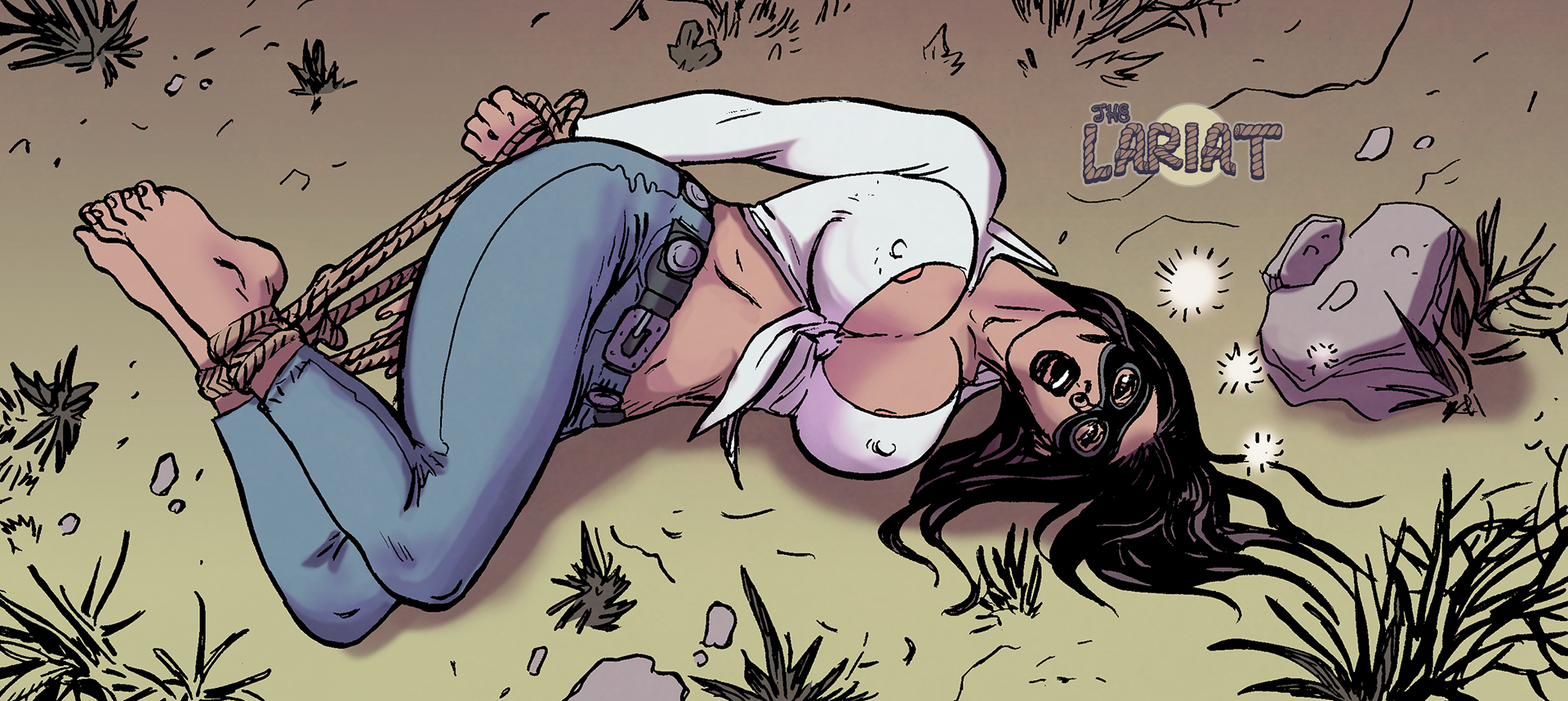 Synopsis: Lil has escaped from the Lariat and plans to get revenge on Alicia, the former barmaid that Lil believes to be the rope-wielding vigilante. Can the Lariat do anything to stop the women whose shanghai operation she's ruined, or will she become Lil's next victim?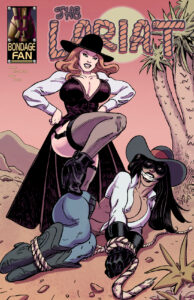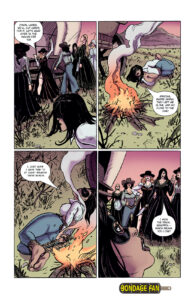 Written By: Mac Rome
Artwork By: Ponce (AlterComics)
Tags: bondage, BDSM, rope bondage, f/f, femdom, tickling, lariat, whipping, hog-tying, shackles, western, cowgirls, revenge bondage, superheroine, peril
Pages: 15 + 1 cover
Issue Release Date: January 26th, 2023
Series Link: The Lariat
Download this comic and all of the others in our catalog with a single 1-month membership to bondagefan.com!
ALSO: